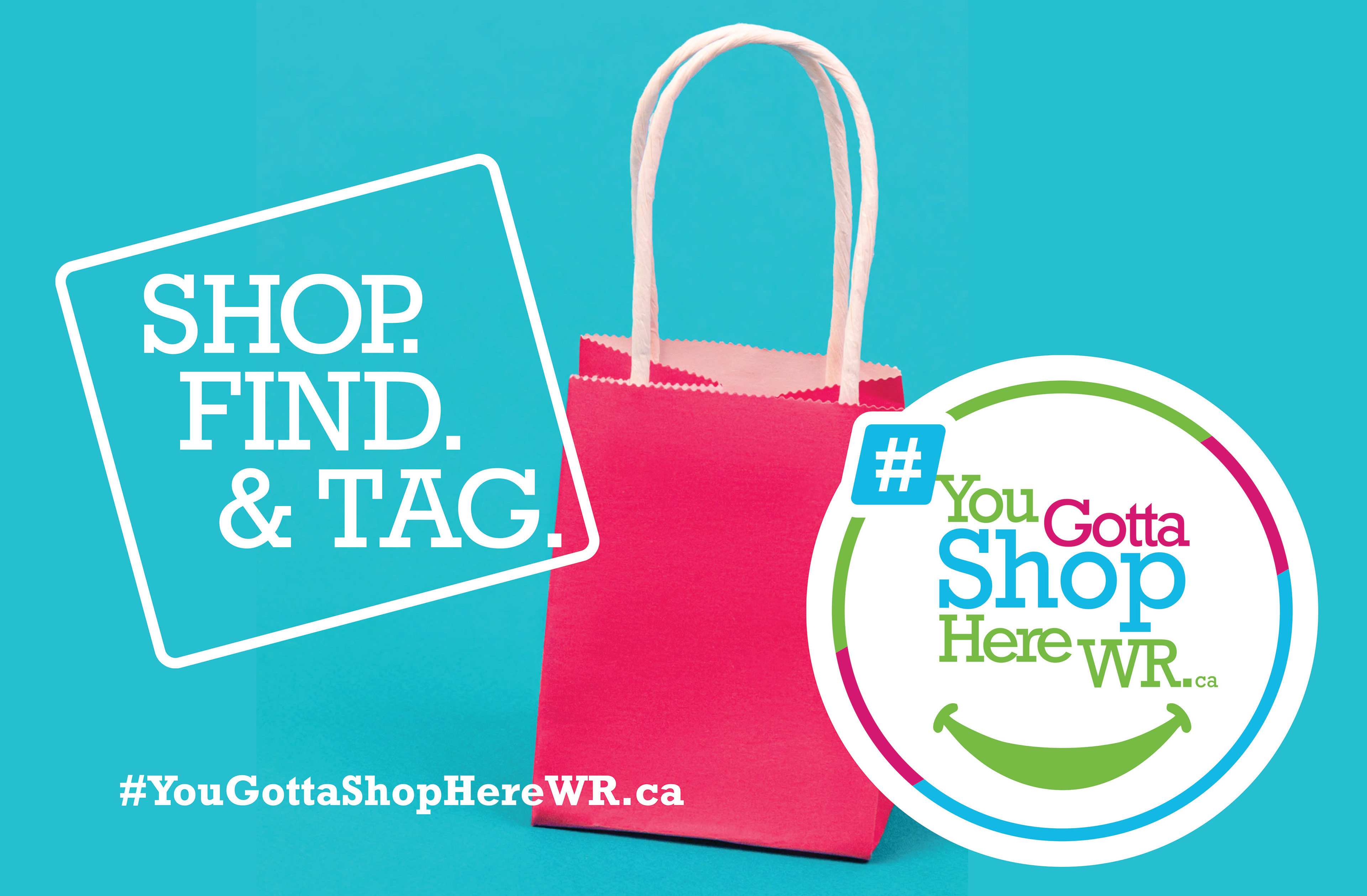 Waterloo Region Businesses
Here is your chance to put your business out-front!
Have some fun, be creative, tell the community why they #gottashophere (at your business).
Welcome the community into your business by showcasing a product or service and we, along with our

#yougottashophereWR

partners, will share it with the Waterloo Region community. Submitted videos will be hosted on the

#yougottashophereWR

website, which will be organized in a geographic form at and partner social media platforms.
1. Click on this
link
to see a sample video.
2. Use the best tools you have and create your own.
3. Use the script as a guide
(
in toolkit
)
4. Get familiar with the tips below before recording a professional video.
5.
Submit your video by sending it to:

info@yougottashopherewr.ca

. If the file is too large to send over email, please submit it via Dropbox or WeTransfer.
Please refer to the sample video for an example of how to open and end your video and the tips for recording professional videos on the next page.
Most importantly, have fun with your videos! Don't forget to send us your video so we can post it on our social media sites & website!
Help us promote
#yougotshophereWR
through your networks by using some of the promotional items available.
Tips for Recording Professional Videos
We are sharing some of our favorite tips to ensure your video is clean, simple,professional, and marketable.
Record in a well-lit room. Film in a well-lit area or room. Make sure you look at the room through your camera lens and then test shoot a few times.Always play it back so you can see how the lighting looks.
Film for sound.
Many rooms or spaces make the audio sound loud or echoey. Test your sound. Speak clearly and slow it down if you normally speak quickly. Also, remember the microphone picks up much of the noise around you. So, if your team members are talking from a distance, the video will record it. Keep the surrounding office quiet during your shoot.
Keep your background simple.
Find a space in your office or store that is clean, tidy and simple and does not have distractions in the background. If you have a space that is branded with your logo, try to film in front of it. Or, put a branded object in the camera view. Remove extra papers, tissues, clutter, and other items that may look unprofessional.
Keep it steady.
Don't rely on your hands to shoot a steady video. By human nature, the final product will be shaky.
Shoot horizontal.
Shoot videos in horizontal, landscape layout. Horizontal is aesthetically more pleasing and professional-looking.
Keep key players in the video space when recording.
If you are videoing two people talking (i.e., teacher and student), always keep both characters in the camera view. Don't cut from one person to the other, as this breaks  up the flow of the conversation and distracts the viewer.
Don't be afraid to re-shoot
.Practice makes perfect. We love getting a few takes of a video. Shooting great, professional-looking video is a process of trial and error. Sometimes, the more relaxed a person is in front of the camera, the better the video.